This section shows Events and News for Ely Art Society. Demonstrations start at 7:30pm and are held at the Methodist Hall, Ely, CB6 1AD. Entry is free for members. Non-members are welcome at a cost of £5.
If you would like to see what we have done in the past please
click here
6th December 2019 - Christmas Social
06/12/2019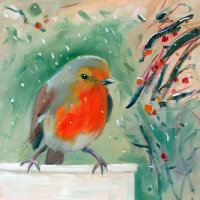 Party will be taking place at Tindalls in Ely, on Friday 6th December 2019,18:00 pm.
January 10th AGM 2020,19:30-21:30
14/02/2020
After emigrating to England in 2007 from Korea where she was a designer, Yurim come back to art starting with life drawing and experimenting with other media.
...more
13/03/2020
Naomi Davies is a Cambridge artist working in ink and watercolour.
...more
03/04/2020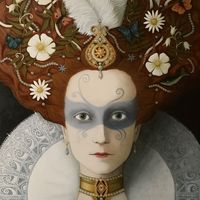 As a practising figurative painter since 1990, Rosalind has exhibited regularly in both mixed and solo shows with work in UK and international private collections.
...more
01/05/2020
Ruth Blundell enjoys constructing sculptures from pieces of wood.
...more
12/06/2020
Born in Scotland, Jill Ogilvy has lived and worked in the UK, France and Italy, where she trained in classical fine art. Jill holds an honours degree in graphics and illustration as well as an MA from Falmouth College of Ar
...more
July
17/07/2020
Annual Exhibition, July 17th to 20th
11/09/2020
Pirie SBA specialises in floral and botanical art using coloured pencils. Her meticulously drawn and striking compositions have immensely accurate detail together with great depth and a rich intensity of colour.
...more
09/10/2020
tan Peach's expressionistic and allegorical artworks are inspired by the diversity of life around him, people, abstract thoughts, portraiture, relationships and dreams. Working in a range of painting and printmaking techniques,
...more
13/11/2020
Jelena works in mixed media. She works using paint, collage and digital manipulation building up layers and expressing different rhythms and contrasts
...more