Forthcoming Events
This section shows Events and News for Ely Art Society. Demonstrations start at 7:30pm and are held at the Methodist Hall, Ely, CB6 1AD. Entry is free for members. Non-members are welcome at a cost of £5.
The 2017 - 2018 Demonstration Programme is now available. To download a pdf copy
please click here
If you would like to see what we have done in the past please
click here
14/12/2018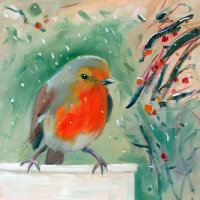 Our new format Christmas Party will be taking place at 19:30, Tindalls in Ely, on Friday 14 December 2018.
...more
11/01/2019
Keziah is a multimedia artist specialising in portrait painting and sculpture
...more
08/02/2019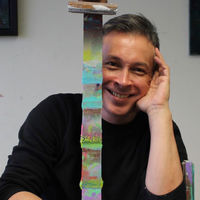 Working as an illustrator for over 15 years, Hashim began developing his own paintings and started exhibiting, demonstrating and running painting workshops.[image
...more
08/03/2019
Student Showcase
- Rey East is a budding illustrator and digital artist from Ely.
...more
12/04/2019
Following a long career in Arts Education, Carmen Renwick works in a variety of Art media: painting in Acrylic, watercolour and mixed media as well as pen and ink studies, pencil sketches and printmaking.
...more
10/05/2019
Carole Massey is professional artist, accomplished in painting both landscapes and portraits in watercolours, pastels and acrylics.
...more
14/06/2019
Nicola has always enjoyed wildlife picture making and experimenting with a range of media.
...more
12/07/2019
Emma is a Cambridge artist who creates vibrant collage pictures.
...more
August 2019 - Summer Exhibition
01/08/2019
More details will follow nearer the time.
13/09/2019
Diane is a local textile artist with a special interest in hand embroidered books and travel journals.
...more
11th October 2019 - AGM
11/10/2019
There will be more details nearer the time.